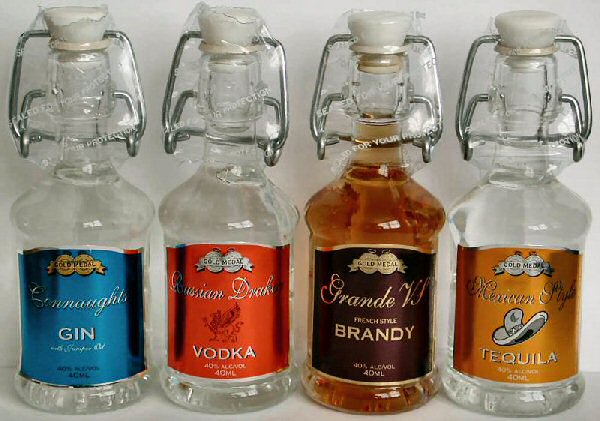 NZMBCCLUB STOCK LIST
SALE
NOTE: These prices are in NZ$ and are members only prices. Non-members are welcome to buy but please read the note at the bottom of the page.
All bottles are intended as collectibles NOT FOR DRINKING. Bottles are full unless otherwise stated but no warranty is given as to bottle contents. Note that most Micro-Miniatures contain water but are true to label and shape. Click on the description for a photo. Some bottles are in short supply, first come, first served.

Prices are all in New Zealand Dollars. POSTAGE IS EXTRA. As a rough guide only, NZ$1 = US$0.66

Note that most stock is now sold. At one time we had hundreds of different minis for sale.



The above prices are all in New Zealand Dollars. POSTAGE IS EXTRA.

Orders should be addressed to Peter Bonkovich, 44 Sherwood Avenue, Te Atatu South, Auckland, 0604, New Zealand. Telephone: +64 9 834 8881 Email:


We advise emailing Peter for the postage cost before confirming your order.

Bank transfer preferred for NZ members. Overseas members may not pay by cheque. We do have Paypal available for non-NZ members - add 7% and pay to minizv@gmail.com and email a copy of your receipt to Peter.

This price list is for members only. Non-Members please add NZ$1 per bottle - or join the club as it will be cheaper as Club Membership is FREE